ASK THE DIVORCE COACH©, SUSAN ALLAN

THE 7 STAGES OF DIVORCE© are PANIC, DENIAL, AGONY, RAGE, EPIPHANY, NEGOTIATION AND PEACE
Free Divorce Forum® previews October 4th, 18th; November 1st, 15th from 6 p.m.- 7:30 p.m. The Divorce Forum® November 17th 10 a.m.- 2 p.m. The Cost is $50 at Quest 1455 19th Street Santa Monica. For reservations 818-314-1200, 805-695-8405 or susanallan@thedivorceforum.com
Learn from The Divorce Experts: Susan Allan; Mark Patt, Esq., Managing Partner, Trope and Trope; Deanie Kramer, Mediator, "Divorce Court TV" and founder of Divorce Resource; Michael Krycler, C.P.A., Founder of Krycler, Ervin, Schreiber & Walheim; Sally Franz, Youth Minister & author; William Stierle, Corporate Culture Development; Rev. Bernard Goodman, Psychic healer & author
STAGE VI NEGOTIATION
NEGOTIATION requires that we first negotiate with ourselves before we make binding legal decisions. Once we have chosen what compromise we can endure and what is intolerable, we are ready to proceed.
"After the initial numbness begins to wear off, it is important to help the parties recognize what they are losing and what they are not losing. This is very difficult, especially if it is hard for the parties to accept the reality of the losses that they are having to face. It takes time and patience, and love, and persistence for the family to understand that their options cannot be the same as they were before. Once they realize this, they can often negotiate in a much better frame of mind, realizing that they will win some points and lose some points, but in the end, negotiation assists them to assess what is really important to each individual and work toward a reasonable goal for each person involved." Deanie Kramer, mediator for "Divorce Court " Television and founder of Divorce Resource
If you are unsure of the benefits of mediation versus attorney support, be sure to attend The Divorce Forum's® events in October and November.
Please send your questions to susanallan@thedivorceforum.com
"Most divorce cases are resolved as a result of negotiation rather than as a result of a court deciding issues. However, one must be prepared for negotiation just as one would be for a trial so that a person is settling knowing full well the strengths and weaknesses of his/her case on all issues. No settlement is perfect and by the very nature of the negotiation process, compromise by both parties is essential. Try to attain what you want on the issues most important to you and compromise on the less meaningful things. The old cliché that a good settlement is one which is disliked by both sides is often true, but with an open mind and realistic compromise, a settlement which is fair to both sides can be achieved."
Mark Patt, Esq. Managing Partner of Trope and Trope
Dear Divorce Coach©,
My husband always fights with me about the bills, even though I earn more than he does. Our budget is ruining our marriage. When can I do?
Signed,
In Debtor's Prison
Dear Debtor's
When a marriage is solid and there is one area of discord it is crucial to consider which of your husbands' and your needs are not being met by your financial arrangements. I am guessing that your need for peace is the most important issue for you. His need may be for safety, independence, or support. Create the opportunity for him to discuss his needs with you, knowing that you love him and that you are committed to the marriage.
Sincerely,
The Divorce Coach©

Dear Divorce Coach©,
My wife and I have settled everything; but every time we discuss joint custody of our children; she becomes frantic and starts a fight. Do you have any advice about this?
Signed,
Out of Joint-custody,
Dear Out of joint,
It has been my experience that some wives fight harder for custody than for finances. If you have young children, the biological wrench for the mother may cause you to prefer visitation and holidays. Then negotiate to receive a benefit that you seek. If you discuss this with her, showing your willingness to meet her needs and to have yours met, as well, then you will be in sync. As in a game of gin rummy, each player often prefers different assets but with custody, you may compromise or consider The Judgment of Solomon.
Sincerely,
The Divorce Coach©
Dear Divorce Coach©
My wife and I have been playing "suit; counter-suit" in our divorce. It began, because we were both angry. However, the legal fees are outrageous. What can I do now?
Signed,
Sick of the citations
Dear Sick,
You have seen the cost of non-negotiation. At this time, I advise you to confer with a CPA firm with expertise in dissolutions. You will learn the financial formula the court will use in your case. You may also wish to confer with another attorney if you believe that every effort has not been made to settle your case appropriately.
Sincerely,
The Divorce Coach

Ask
The
Divorce
Coach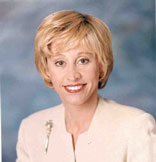 Susan Allan COO of The Divorce Forum™