ASK THE DIVORCE COACH©, SUSAN ALLAN

THE 7 STAGES OF DIVORCE© are PANIC, DENIAL, AGONY, RAGE, EPIPHANY, NEGOTIATION AND PEACE
Free Divorce Forum® previews October 4th, 18th; November 1st, 15th from 6 p.m.- 7:30 p.m. The Divorce Forum® November 17th 10 a.m.- 2 p.m. The Cost is $50 at Quest 1455 19th Street Santa Monica. For reservations 818-314-1200, 805-695-8405 or susanallan@thedivorceforum.com
Learn from The Divorce Experts: Susan Allan; Mark Patt, Esq., Managing Partner, Trope and Trope; Deanie Kramer, Mediator, "Divorce Court TV" and founder of Divorce Resource; Michael Krycler, C.P.A., Founder of Krycler, Ervin, Schreiber & Walheim; Sally Franz, Youth Minister & author; William Stierle, Corporate Culture Development; Rev. Bernard Goodman, Psychic healer & author
STAGE V EPIPHANY

EPIPHANY is the sudden realization of the essence or meaning of an occurrence. It may occur as we realize something new and wonderful has occurred as a result of a challenge or trauma. In divorce, one EPIPHANY may relate to our new freedom or to the realization of our own growth.
Once you have worked through the first four STAGES OF DIVORCE; Panic, Denial, Agony and Rage, you are free. You are not free because you will never have those feelings again; you are free because you will never be controlled by them again. Once you realize that it is not the circumstances that create your pain, you are on the path to EPIPHANY. When you see that it is your thoughts about your situation that create suffering, you are halfway to PEACE. Before you see the truth, you will first need to SEE. In divorce most of the moments of EPIPHANY are when we realize that a divorce offers freedom.
When a situation falls below our expectations, we are encouraged to either fight, avoid or resist. When we accept life; that is an EPIPHANY. After acceptance, we are free to take action. In marriage, if we misunderstand the dynamic and hold on, we may lose the relationship and lose ourselves; this may be another EPIPHANY. The marriage may have failed but we are not failures. Divorce can become the greatest opportunity of your life. This EPIPHANY can be more beneficial than any divorce settlement. Once you allow yourself to heal, you can sail through future potential disasters with the same 7 STAGES OF LIFE.
"Your wish for unity will not be possible without the free choice of your partner. Ultimately you must let your spouse have, be, or do what he or she will not change. This is one of the most important epiphanies of divorce." Dr. Frank Zizzo
Please send your questions to susanallan@thedivorceforum.com
Dear Divorce Coach©,
I finally realized I can't do this any more. I can't spend the rest of my life in this miserable marriage! I'm afraid of getting a divorce but I'm more afraid of the alternative. How can I get a "quickie divorce"?
Signed,
Quickie Please
Dear Quickie,
Deanie Kramer, "Divorce Court" TV mediator and speaker at The Divorce Forum® reports that "you can purchase the book How to do Your Own Divorce in CA by Ed Sherman published by NOLO Press which has all of the necessary forms and information." Ms. Kramer is the founder of Divorce Resource, based in Santa Monica, should you prefer a paralegal firm to file your papers for you. Once you have begun discussions with your husband, you will discover if you can accomplish an uncontested divorce or whether you need professional support. Before discussions with your husband, I strongly urge you to confer with your accountant to learn the financial divorce formula that will affect your case.
Sincerely,
The Divorce Coach©
Dear Divorce Coach©,
My wife and I have been growing apart for years. The nest is now empty and we have suddenly realized our marriage is in trouble. Is there some way for us to reconnect that really works?
Signed,
Not resigned
Dear Not Resigned,
The shift from comfort and co-parenting to recreating your marriage requires new skills. If your marriage was founded on a firm basis of communication and shared needs, you will most likely succeed. I recommend that you visit www.cnvc.org The Center for Nonviolent Communication, to read about new ways to communicate with each other. As you continue to invent new ways of connecting, you will rediscover what brought you together, kept you together, and continues to bind you to one another.
Sincerely,
The Divorce Coach©
Dear Divorce Coach©,
When I left my abusive relationship I didn't think I would make it. My kids and I fled from Ohio and went into a shelter. But now, my life is totally different. I wish it hadn't taken this for me to wake up but it did. Thank God I lived through it all.
Signed,
Safe at last

Dear Safe,
I feel delighted when I read your words of inspiration to so many others. The path to Peace most often forces us directly through our greatest fear. You have earned your new life. The courage that supported you away from violence will continue to lead you and your children.
Sincerely,

The Divorce Coach©
Ask
The
Divorce
Coach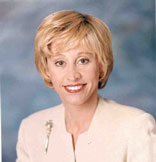 Susan Allan COO of The Divorce Forum™