As seen in The Santa Monica Observer Weekly
ASK THE DIVORCE COACH©, SUSAN ALLAN
NO FAULT DIVORCE STATE
Do you feel trapped in California , a "no fault divorce" state?
Is your state of mind, it's his fault! Do you wonder how to transform yourself from State's evidence to a state of Grace?
Dear Divorce Coach,
Everything I have been reading on prenups says there are certain tests in order for it to be valid. I don't want to take this to court if I don't stand a chance of getting it thrown out I was given the prenup 20 years ago I think weeks before the wedding. I was not represented by counsel nor was I told that this would be an option. I believed that it would go away because it put such a damper on our happiness. I didn't want to think about that during the happy anticipation of a child and impending marriage. If he would have taken me to an attorney's office and shown me he was serious about this I would have taken this contract seriously. On the way to the courthouse to get married he said "no prenup, no wedding" so before the "I do's" in the presence of the judge, I did. I was pregnant and in love with him. This was his second marriage, my first. We have been married for 20 years with two children age 20 and 16. . I believe it was unconscionable at the time but some say that is difficult to prove.
Sincerely yours,
Prematurely Pre-nupped

Dear Prematurely:

You will need to confer with a family attorney who possesses the following:
A proven track record breaking prenups. You need to know the years, the cases etc.

The outcome of each case; the result and the settlements made by the law firm you contact. It is not sufficient to know that SOME attorney was successful but to hire the one that was, just as in contemplating the choice of surgeon for a challenging or life-threatening illness. We have sent you the names of the law firms to whom we refer in Southern California including Trope and Trope, the largest family law firm in Los Angeles . Mark Patt, managing partner, will be happy to let you know the results of their prenup success stories.
Sincerely yours,
Ask The Divorce Coach,
Susan Allan

Dear Divorce Coach,

I have been married for 39yrs, but separated for 11yrs. I have paid the rent on my wife's apt. and provided her with health care and she also will receive part of my pension. My question is, if I file for absolute divorce, how do I handle the alimony. Can my wife and I decide or will the judge decide how much alimony should be paid. I understand that this must be settled before the divorce is final. I just don't understand how to approach this.
Sincerely yours,

Post-Separation Anxiety
Dear Post,
If you can convince your wife to mediate instead of have a litigate, that may save a great deal of money for you. I offer a free hour of phone coaching to demonstrate pre-mediation skills which include motivating your wife to eliminate litigation as an option. I can also "walk you through" your options and answer more of your questions including what to do if the Negotiation seems about to breakdown and how to handle the kinds of questions that your wife is likely to ask about spousal support. In the meantime, contact a Divorce Financial Planner or CPA specializing in dissolution like Michael Krycler, CPA in Sherman Oaks for a financial work up using the California software that dictates your financial parameters.
Sincerely yours,
Ask The Divorce Coach,
Susan Allan

When you feel furious, can you refocus and find peace? If not, who will decide the outcome of your divorce? Judges are renowned for indifference and irritation with emotional pleas; as are family attorneys. Your attorney is not your therapist and neither is a divorce coach. For a Divorce Education ask for a free phone session or view our website, BEFORE you have reduced your options. Attorneys are human so listen carefully to their advice; once you've been labeled as a problem client, you may not receive the full attention you desire.
For support to improve your marriage please look for our new website, www.themarriageforum.com and for one hour of free, private telephone coaching, contact susanallan@thedivorceforum.com Featured on The LA Daily News' BookTalk™ 818-788-9722 x 3655 For 101 Divorce Survival Secrets, and free E-zine, visit www.thedivorceforum.com .
Ask
The
Divorce
Coach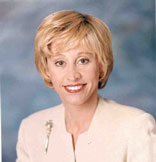 Susan Allan COO of The Divorce Forum™